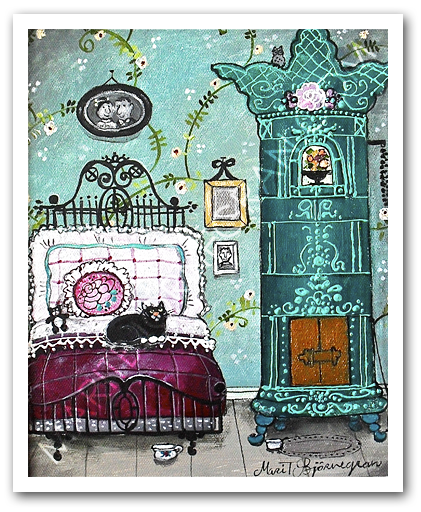 Marit Björnegran
When I was three years old I drew a baby in swaddling-clothes with a carpenter pencil on greaseproof paper. I remember that I didn't success very well. The drawing and painting has always been a great priority for me. It has given me comfort, happiness and later on it became my work. I am self taught.
When I started to paint full time about 30 years ago, my paintings was surrealistic and heavy. Afterwards they became gradually happier and hopeful. I painted houses in all different colours.
My first houses floated in the air, but now they stand stable on the ground. Today some of my paintings have a modern touch where high-rise buildings have occurred. It will be exciting to discover those houses.
---